Scottish Castles – the hidden gems of the East of Scotland
---
---
Probably the most famous castles in Scotland are Edinburgh and Stirling however, there is a multitude of other castles waiting to be discovered. Let us take you to some of the most stunning castles in the East of Scotland that you won't visit on an average Scotland tour. Below are some ideas of the castles we can visit.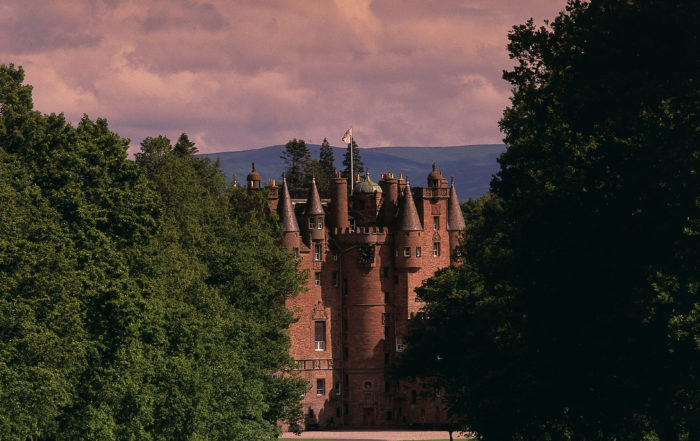 Glamis Castle in Angus has been the ancestral seat to the Earls of Strathmore and Kinghorne since 1372, inspiration for Shakespeare's Macbeth, the childhood home of HM Queen Elizabeth the Queen Mother, and birthplace of HRH The Princess Margaret.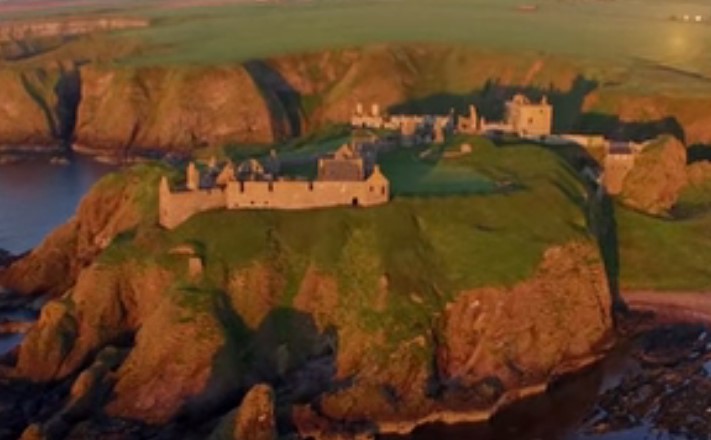 This dramatic and evocative ruined cliff top fortress was the home of the Earls Marischal, once one of the most powerful families in Scotland. Steeped in history, this romantic and haunting ruin is a photographer's paradise, a history lover's dream and an iconic tourist destination for visitors the world over.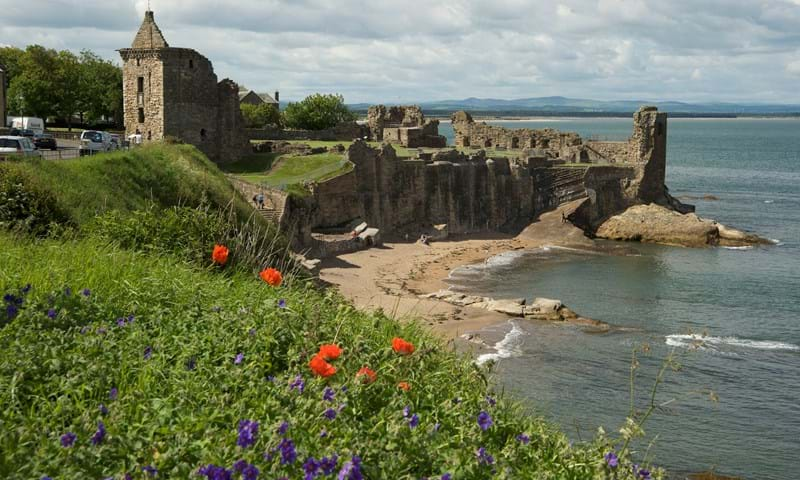 Explore a castle caught in the Protestant Reformation struggle for hearts and minds. St Andrews Castle was a bishop's palace, a fortress and a state prison during its 450-year history.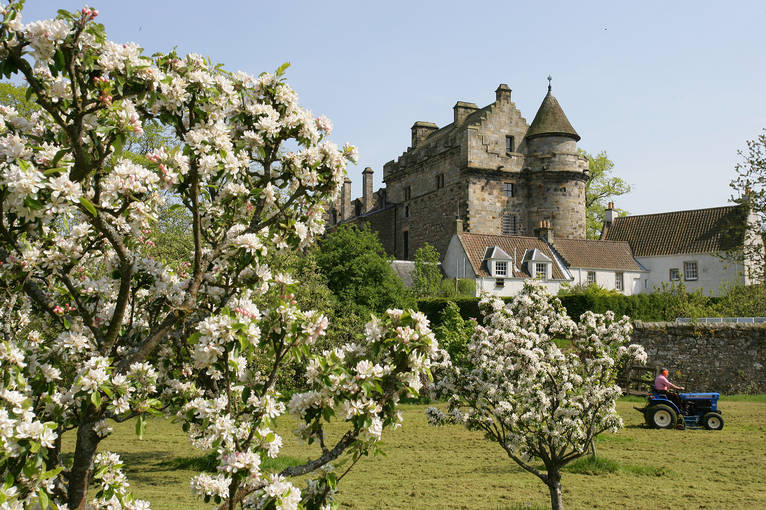 Falkland Palace & Garden provides a unique opportunity to explore a royal 'pleasure palace' with a Victorian twist.
One of Falkland's most famous royal residents – Mary, Queen of Scots – was enchanted with the palace, and took advantage of Falkland's vast estate to pursue falconry and hunting, while also enjoying a game of tennis in what is now the oldest surviving real (or royal) tennis court in the world.
You can visit Falkland Palace on our Edinburgh Shore Excursions or we can create a tour of Scotland with it included for you.


With a core that possibly dates back to the 1450s, Castle Fraser is a fabulous place to soak up the atmosphere of old Scotland. Later additions made the building into a huge fortified structure, one of the largest tower houses in the country.
Home of the Fraser family for more than 400 years, the castle is filled with family portraits, ornaments and mementos – all of which have their own colourful stories to tell about the lairds.
Discover quirky features such as the Laird's Lug, hidden trapdoors, secret staircases and a spy hole!


Nestled on a picturesque hillside, the elegant pink tower of Craigievar Castle is spellbindingly beautiful, sure to enchant children and adults alike.
Begun in the Scottish Baronial style around 1576, this iconic tower house is among the best preserved and the most loved in Scotland; its exterior remains virtually unchanged since William Forbes completed it c1626. Craigievar was a family home until the 1960s, creating a quirky blend of cosy interiors and rare antiquities within the ancient walls. You can admire an impressive collection of artefacts and art, including Raeburns, armour and weapons.


Come and revel in the surrounds of the 800-year-old Fyvie Castle, in the heart of Aberdeenshire. Everywhere you look you're met with fascinating collections of arms and armour, elaborate furniture, delicate porcelains and impressive tapestries. But Fyvie's charms also spread into the otherworldly; for Fyvie is 'blessed' with two curses and a resident ghost.
Out in the grounds the grandeur continues, with a picturesque lake and an unusual glass-roofed racquets court.
Ghosts, legends and folklore are all woven into the tapestry of Fyvie's 800-year-old history. But stories aside, we do know William the Lion was at Fyvie around 1214 and later Robert the Bruce and Charles I were among its royal guests


Standing against a backdrop of rolling hills and set within its own glorious gardens, Crathes Castle is every inch the classic Scottish tower house
The Burnett family, who lived in the castle for over 350 years, had roots in the area dating back to 1323 when Robert the Bruce granted them nearby land. Alexander Burnett built the castle in the 16th century, an intricate maze of turrets, towers, oak panels and painted ceilings, many of which survive beautifully to this day.
Inside you'll find a labyrinth of cultural history, from family portraits to fine antique furniture. The walled garden is a wonderful jungle of history, split into eight sections that encompass every green delight imaginable a sculpted topiary, soft herbaceous colours and modern exotic blooms. The massive yew hedges are thought to have been planted as early as 1702.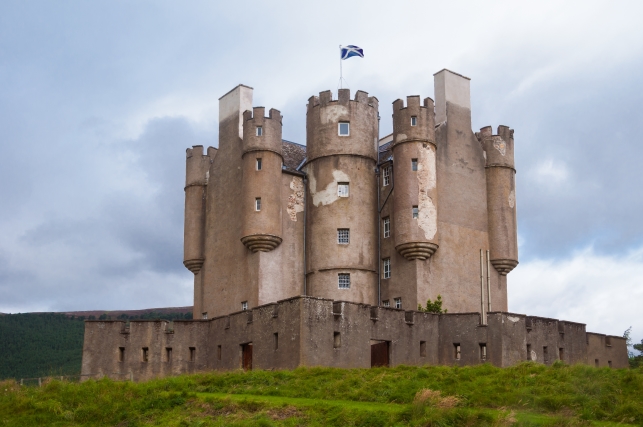 A forbidding exterior conceals 12 authentic rooms charmingly furnished as though the chief of Clan has just stepped out. Dig deeper and discover a turbulent past which echoes the story of Scotland over the past 400 years.
The Castle's original owners, the Earls of Mar were among the earliest rulers of Scotland and their power continued down the centuries. In 1628 the 2nd Earl built Braemar Castle as a base for his hunting excursions to his lands in the Braes of Mar but also to remind the local population who was in charge.
With visitors ranging from Queen Victoria to the present Royal family, the Castle's guest list reads like a roll call of who's who. Stories abound about the colourful residents and visitors and when you're hearing authentic stories from local residents, you know you really are experiencing authentic Scotland.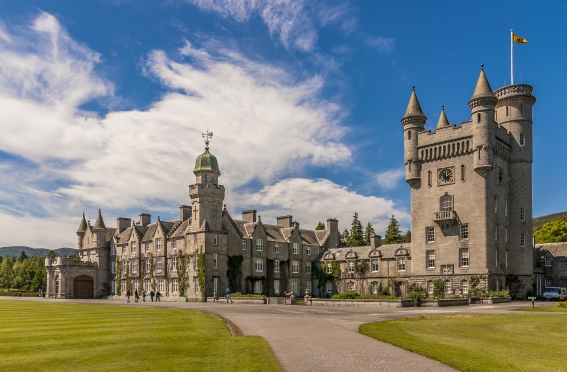 Balmoral Castle has been the Scottish home of the Royal Family since it was purchased for Queen Victoria by Prince Albert in 1852, having been first leased in 1848. Although it remains largely the same as it was in Queen Victoria's reign, successive Royal owners have followed the initiative of Prince Albert in making improvements to the estate.
---