Neolithic Scotland – Mainland and the Islands
---
A journey to the Neolithic sites across the Scottish Islands and mainland. Take a step back in time.
---
While the Orkney Islands and the Shetlands probably have their fair share of remains, there are many more Neolithic sites across Scotland. Our recommendations will take you from the Western Isles to the north to the north east of Scotland. The majority of the sites predate Stonehenge and still, today, have an air of mystery about them.
Below are just a few you can visit on your Scotland tour or we can create a bespoke tour for you to visit as many as you would like.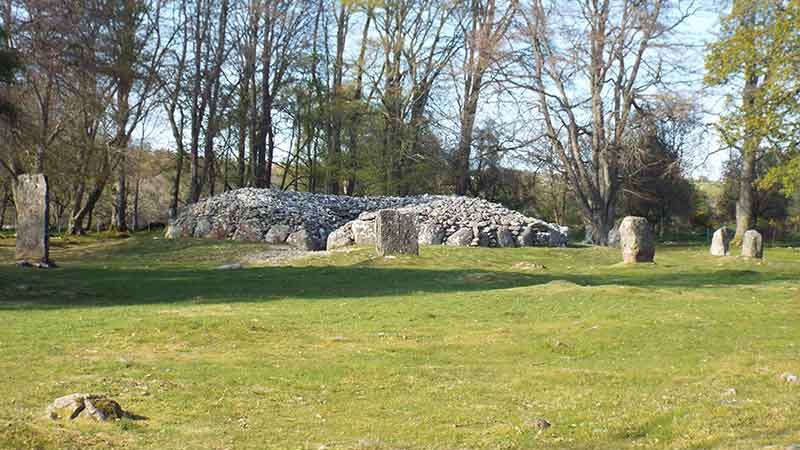 The Clava Cairns, near Inverness, are estimated to be around 4,000 years old and were built to house the dead. The cemetery remained a sacred place in the landscape for centuries, and provides many clues to the beliefs of Bronze Age society. This would have once been part of a larger complex. Two parts of the complex, Balnuaran of Clava and Milton of Clava, are open to the public. The sites contain a range of prehistoric burial monuments and the remains of a medieval chapel.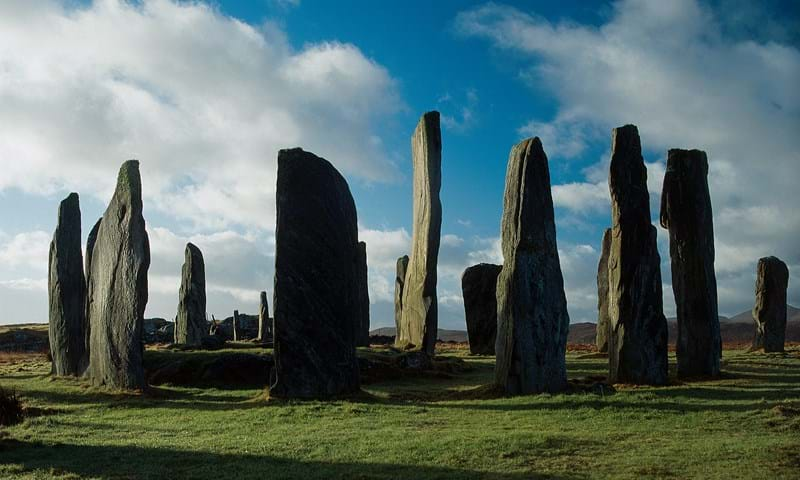 The Calanais Standing Stones are situated on the Isle of Lewis. They are one of Scotland's most magnificent and best-preserved Neolithic monuments. Marvel at the extraordinary cross-shaped setting of stones erected 5,000 years ago. They predate England's famous Stonehenge and were an important place for ritual activity for at least 2,000 years. These are an absolute must see on your Scotland tour.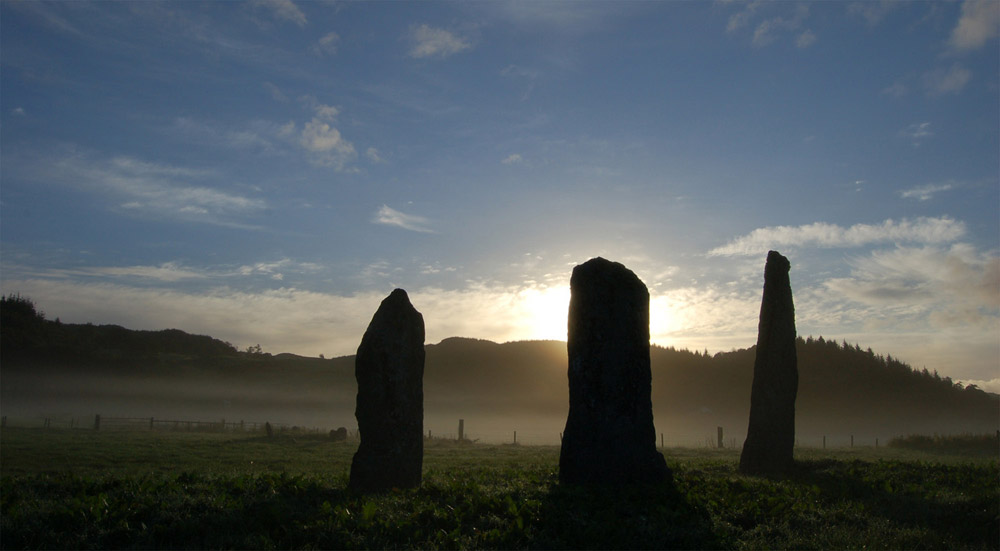 Over 5000 years of human history can be traced across the Kilmartin valley. Kilmartin Glen is considered to have one of the most important concentrations of Neolithic and Bronze Age remains in Scotland. There are at least 350 ancient monuments, of which 150 are prehistoric. Of particular interest are chambered cairns, round cairns, cists, standing stones and rock carvings. These Neolithic and Bronze Age monuments, together with the stone circle at Temple Wood and the standing stones at Ballymeanoch are all part of the ritual landscape of Kilmartin Glen.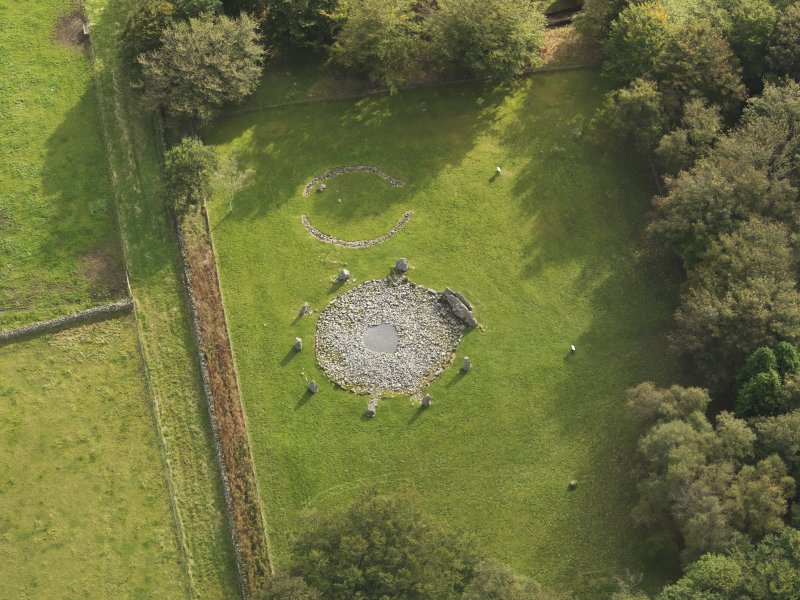 Loanhead of Daviot Stone Circle is one of the best examples in Scotland of a monument type known as a recumbent stone circle and are only found in north-east Scotland. They're defined by a ring of upright stones, with a massive stone slab laid on its side (recumbent) between two upright pillar stones – usually in the south-west arc of the circle. The Stone Circle is a complex funerary and ritual monument with a long and varied history of use, which likely began in the late Neolithic period.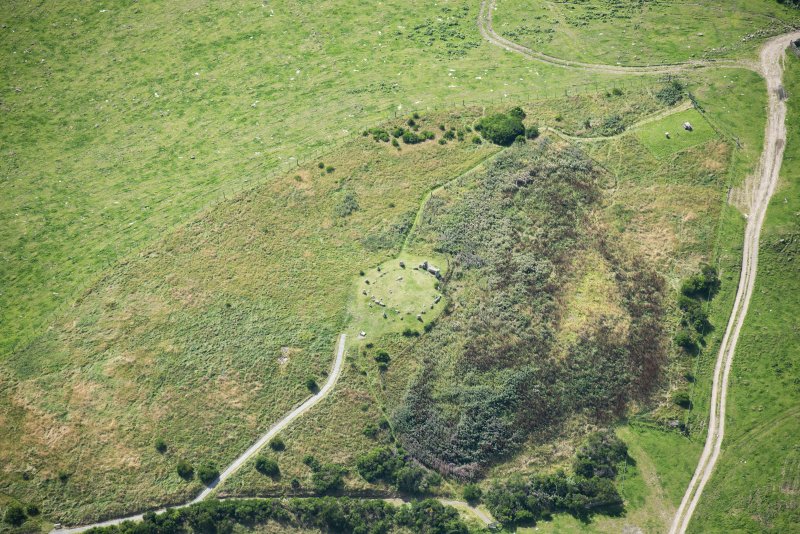 Tomnaverie is a recumbent stone circle, a kind of monument found only in north-eastern Scotland. Its' characteristic feature is a large stone on its side, flanked by two upright stones. These are usually found on the south or south-west arc of the circle. The stone circle surrounds a burial cairn dating to about 4,500 years ago. The site appears to have seen use as late as the AD 1600s. The surrounding area is littered with remains of stone circles and burial cairns. Well worth a visit.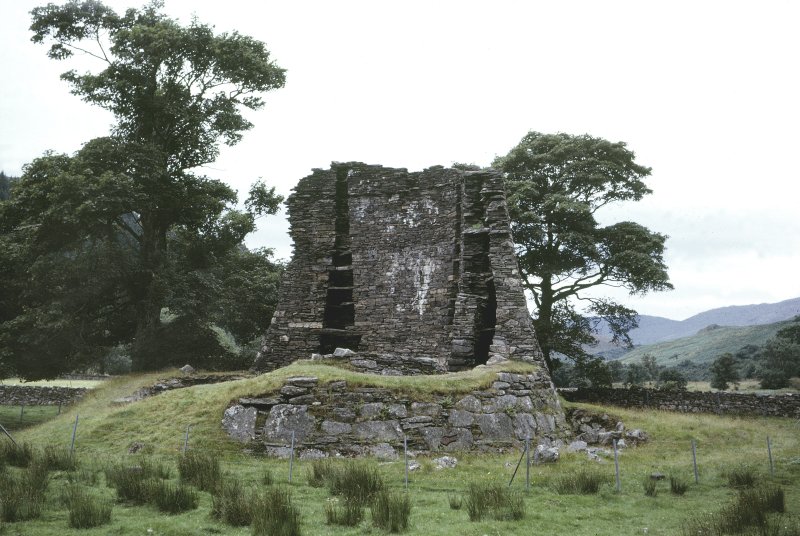 Explore two 2,000-year-old broch towers (Dun Telve and Dun Troddan) which are located in a beautiful glen – Gleann Beag. What is unusual about them is that they are so close together, just 500 metres apart. They are noteworthy for their design and scale. Dun Telve still stands to more than 10 metres in places. Dun Troddan is shorter, at 7.6 metres, but is better preserved. Both are a testament to the quality of the builders.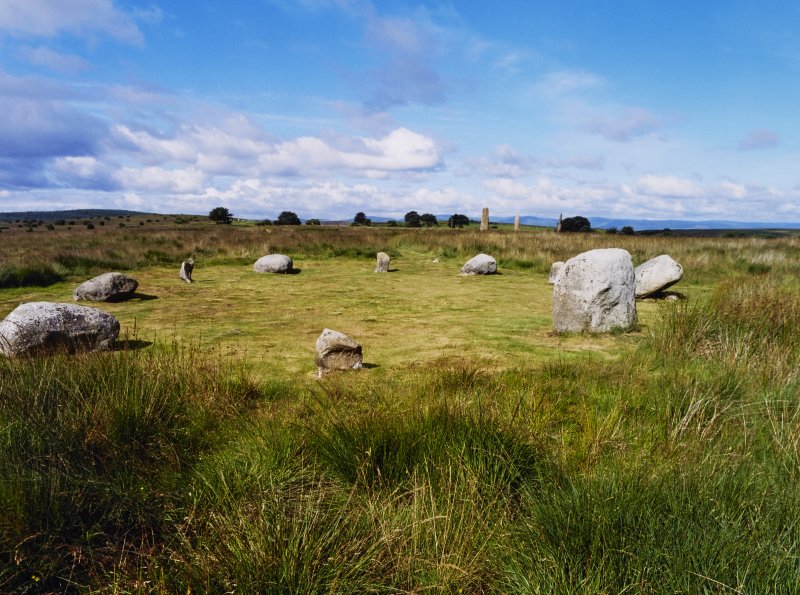 This rich archaeological landscape includes stone circles, standing stones, burial cairns and cists. There are also hut circles and an extensive field system. All date to between 3500 and 1500 BC. The stone circles were preceded by elaborate timber circles on exactly the same sites. They were associated with religious activities dating back around 4,500 years. A really interesting place to include on your Scotland tour.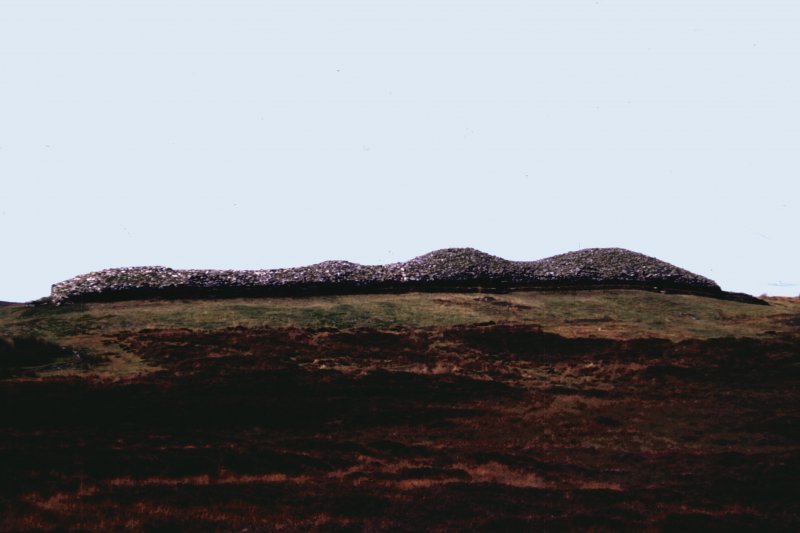 On a windswept moor stand two of the oldest stone monuments in Scotland – a pair of Neolithic tombs which were built more than 5,000 years ago. They have been reconstructed in modern times and the Grey Cairns of Camster provide a fascinating insight into Neolithic funerary practices. The monument consists of a long cairn and a round cairn. The long cairn has two internal chambers and the round cairn a single chamber with three compartments.
The passages are pretty low so there's a chance you will end up with muddy knees!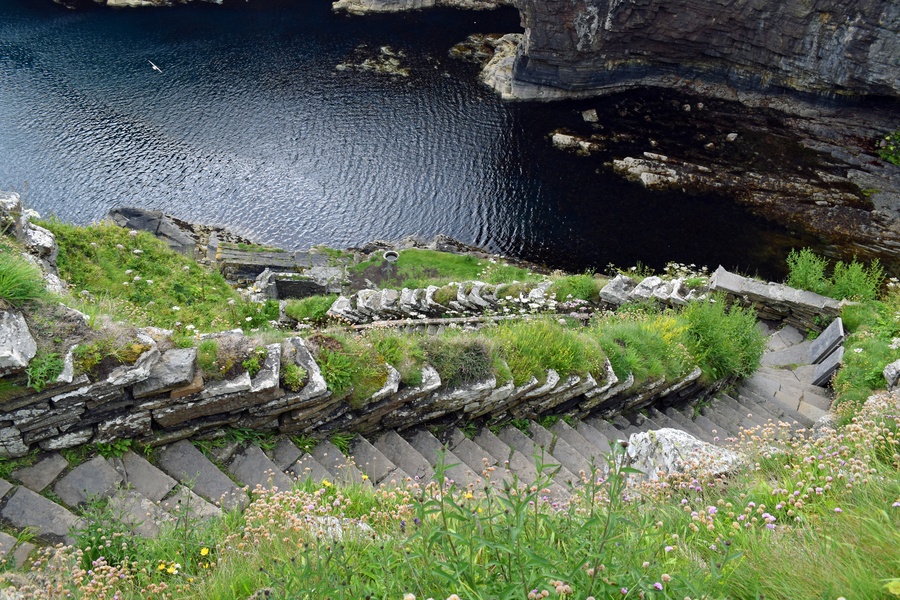 Whilst not Neolithic, the Whaligoe steps have a really interesting history. They are close to the Grey Cairns of Camster and can easily be included on your Scotland tour.
The Whaligoe Steps are 365 steps (although there is a current debate about how many there actually are) that descend to what was a naturally formed harbour between two sea cliffs.
The steps were once used by fisherwomen to haul up the creels of herring which were landed at the harbour beneath. Crews of women, some in their early seventies, would gut the fish and would carry them up the steps in baskets. They would then be taken, on foot, to be sold in Wick, some 7 to 8 miles away.
To include any of the above on your private tour of Scotland, just get in touch.

---